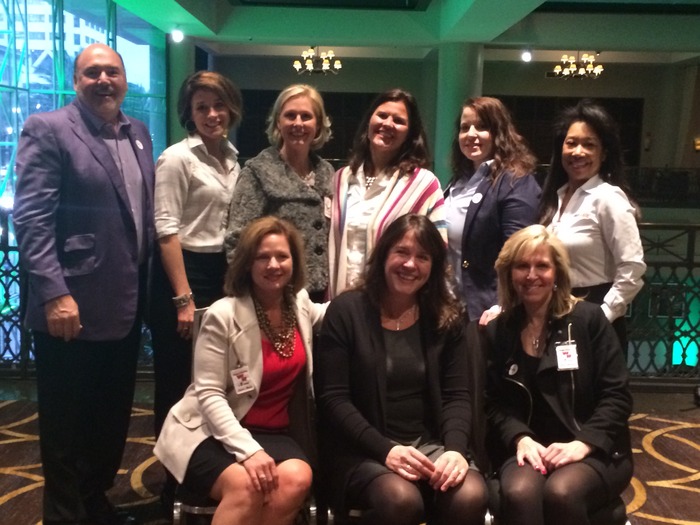 The MRCA's Women in Roofing (WinR) Council hosted a very successful reception at the IRE! Congratulations to the WinR Leadership Team for all the hard work they have put into getting this Council up and running to promote networking, mentoring, and education. You can sign up to become a member of the council at the link below or come see us this week at IRE Booth #355!
Learn more about WinR here: MRCA Women In Roofing
Also hit Booth #355 to get the latest information on CERTA Applicator Training, the MRCA Councils, the Hispanic Hiring Kit, SHARP Safety Awards Program, and more!
Latest News
View All News
Upcoming Events
March 24, 2015

9:00-10:00AM
A Lifeline for Deeply Troubled Plans
Webinar
June 14-17, 2015
Las Vegas, Nevada
November 10-13, 2015
Kansas City, Missouri
View All Events
Midwest Roofer
Features:
Highlights of the MRCA 65th Annual Conference
Grassroots Toolkit: The Roofers Voice on Immigration
The Hispanic Hiring Kit
The 10 Commandments of Hiring & Employee Retention
Immigration Reform: The President's Plan?
Distracted Driving
Past Issues