2019 MRCA Foundation Auction Event
Click here to see the Online Auction Program Guide and get a sneak peek at this year's items!
It's time to gear up for one of the most rockin' Foundation Auctions ever!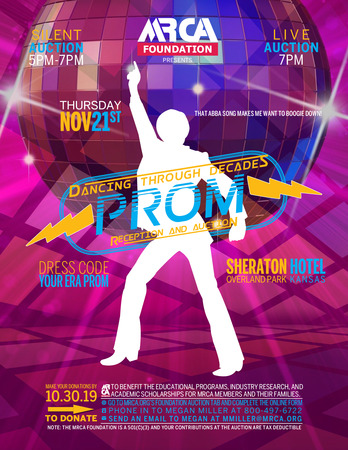 Those who register to attend OR are registered to exhibit at the 2019 MRCA Conference and Expo are automatically registered for the MRCA Reception and Foundation Auction Event!
We will be dancing through the decades, so come dressed as you would have for your own prom. This one is guaranteed to be just as great, if not better, than the original!