Join us for the 2018 MRCA Foundation Auction!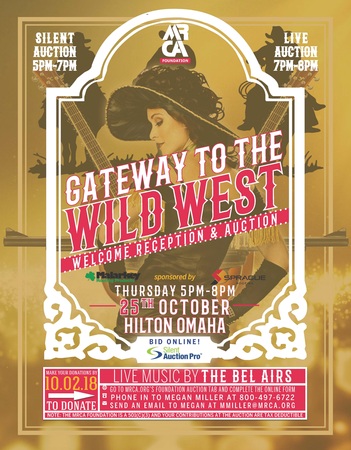 Date: Thursday, October 25, 2018
Location: Hilton Omaha - Omaha, Nebraska
Time: 5:00 - 8:00 pm (Live Auction begins at 7:00 pm)
Featuring: Live Music from The Bel Airs


We are now accepting Auction Donations!
If you would like to donate an item to the auction, please click here to submit the information on your donation, and get instructions on how to send your item in.
The Auction event is included with your MRCA Conference and Expo Registration.
Click here to register now.