Complete Story

12/16/2019
The 2019 James Q. McCawley Award goes too...

Kurt Steinkuhler, MRCA Past President
Congratulations to our 2019 James Q. McCawley Award Winner
On November 21st, Ronnie McGlothlin of Empire Roofing Inc.(Ft. Worth, TX), presented the most distinguished award MRCA bestows, The McCawley Award.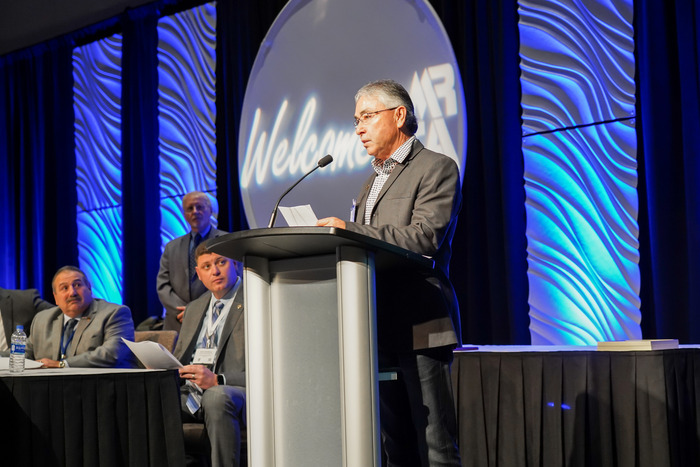 In recognition of the devotion given in his life to the industry, MRCA established the James Q. McCawley Award, which was first presented in 1969. This award has been presented each year to an individual in recognition for outstanding service to the roofing industry.
This year's recipient was Kurt Steinkuhler of Emporia, KS.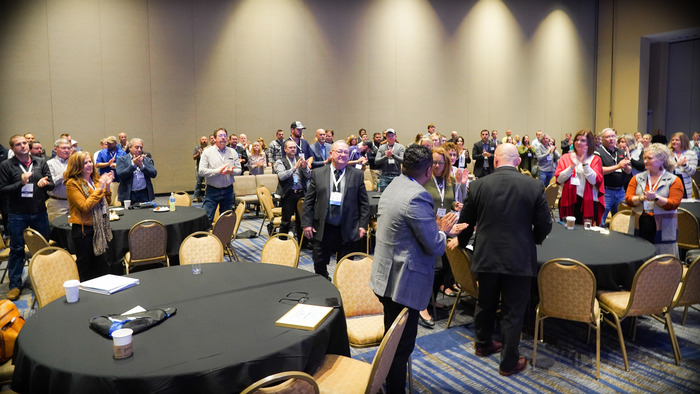 Kurt got his start in roofing as a teenager by asking his stepfather, David Groh, how he could get a car. That's all it took to get him started at George Groh & Sons, Inc., a fixture in the Kansas roofing industry, established in 1918.
He worked for George Groh & Sons the summer of 1971 on a part time basis until the Fall of 1975 when he headed off to Emporia State University. He returned to George Groh & Sons in July of 1982 as a field supervisor and estimator. In May of 1986 he became Vice President and General Manager of the firm. In 1995 he became the President and principle owner. In November of 2017 the business was sold to Kevin & Rick Wray of Wray Roofing, Inc. Kurt is now Branch Manager of the Emporia, Kansas location of Wray Roofing, Inc.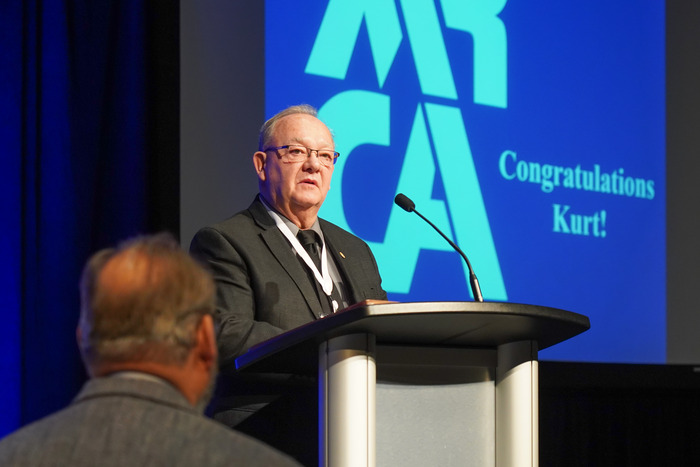 Kurt is also one of the founding Members of the Kansas Roofing Association. In early 2010 Kurt got together with a couple of other roofing contractors from across Kansas who had a real passion for working on local legislation, increasing the respect and reputation of roofing contractors, and helping contractors from across the state prosper. They founded the Kansas Roofing Association. Kurt worked with a committee of the KRA to get the Kansas Roofing Registration passed in the State of Kansas. Kurt also served as the first KRA president from 2010 through 2012. He now continues his involvement as a member of their Board.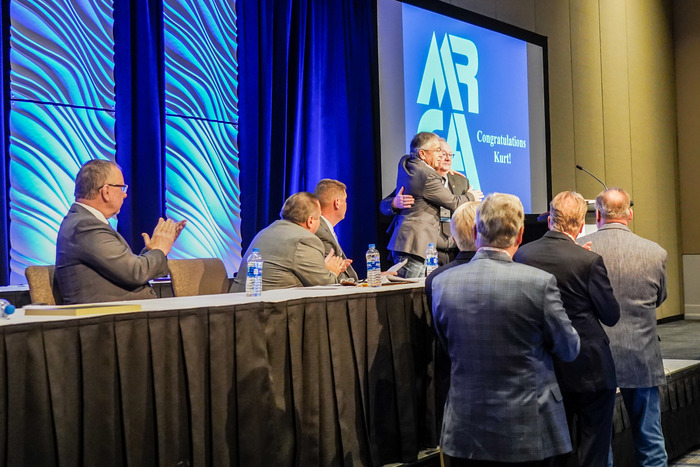 In addition to Kurt's outstanding service to the Kansas Roofing Industry, he has also had a very strong engagement with the MRCA. He served on the MRCA Board of Directors for many years and was President of MRCA in 2007. He has served on the Membership Committee, Business Management Committee, and the Safety Committee. He also played a key role in the development of the SHARP Safety Program. Today Kurt continues to serve on the MRCA Foundation Board and remains a valuable and generous resource to his fellow MRCA Board and Committee Members.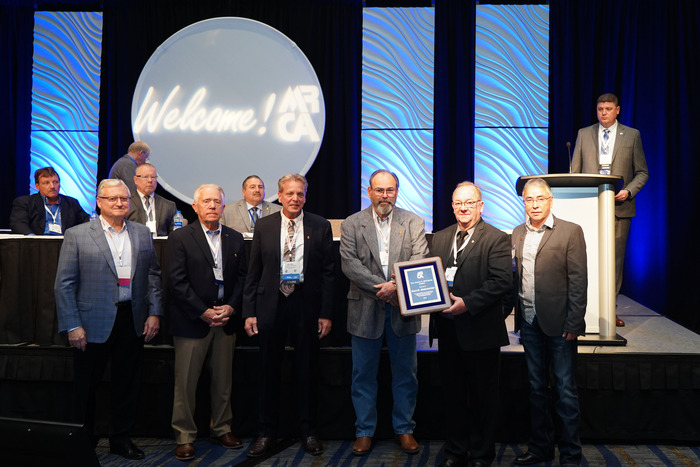 For all conference-related inquiries, please email us at info@mrca.org
---