Complete Story

01/22/2019
2019 MRCA President, Kevin Gwaltney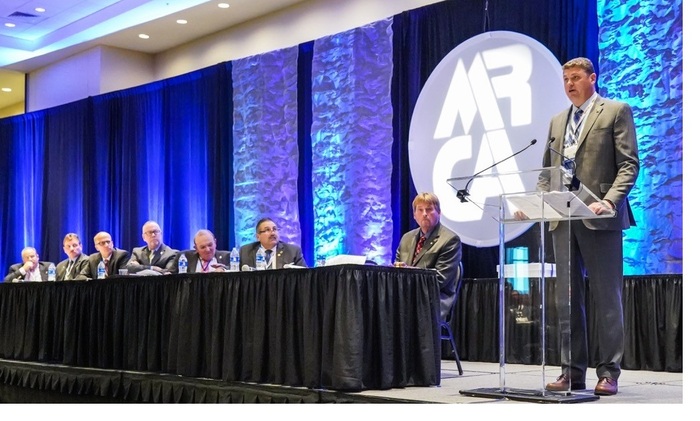 OMAHA, NE, October 25, 2018 – Outgoing 2018 MRCA President, Greg Sprague passed the gavel to incoming 2019 President, Kevin Gwaltney of Diamond Roofing, Dodge City, KS. For more than a decade, Kevin has served on the MRCA Committee and Board of Directors.
As MRCA President, Kevin is committed to seeing that MRCA continues its exciting growth in membership and further expanding the tradeshow, keeping the focus on the issues that matter to the Roofing Contractor.
Kevin is bringing to MRCA fresh enthusiasm with a focus toward making MRCA the resource for all roofing contractors in the Midwest and addressing their unique needs.
MRCA is active in the areas of Contractor Education; the Promotion of Safe Work Practices; Technical Research; and Legislative Awareness and Representation.
For additional information contact Morgan Arwood at MRCA, 2077 Embury Park Road, Dayton, Ohio 45414, marwood@assnsoffice.com or (800) 497-6722. Learn more about MRCA at www.mrca.org.
---