Details

September 12, 2018
North Texas Roofing Contractors Association – Clay Shoot
Elm Fork Shooting Club
Dallas, TX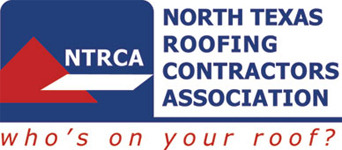 NTRCA 2018 CLAY SHOOT
Station Sponsors
C-CAP
First Texas Insurance Group
Gulf Eagle Supply
Johns Manville
MRCA
PABCO Roofing Products
PCH Sales
ThermaFoam
Several Sponsorships are still available!
$1500 gets you a team of 4 and sponsorship with logo listed in all communications about the Clay Shoot and signage at the sponsorship of your choice:
Breakfast Sponsor
Shotgun Raffle Sponsor
Sharp Shooter Sponsor
$750 gets recognition on all the communications and breakfast and lunch for two guests at the event:
Trophy Sponsor
Raffle Prize Sponsor
$300 Station Sponsors get to pick their own station, have a sign at the station and are welcome to be set up on the course to network with the shooters as they come by.
Click below for more details and to sign up today!
8 am -- Registration & Breakfast
9 am -- Shoot
around noon -- Lunch, Prizes & Trophies
Awards given for top teams on each course. And best overall male and female shooters will also receive trophies!
Competitive shooters Travis Mears and Clay Robertson will be joining us as Sharp Shooters! Make a donation to support NTRCA's Community Roofing Projects (such as Rose Chapel in Fort Worth) and the Sharp Shooters will take a shot for you at one of the stations! It is quite impressive to watch them take the shot in the blink of an eye.
Register your team today!
2018-09-12
2018-09-12
America/Detroit
North Texas Roofing Contractors Association – Clay Shoot
      NTRCA 2018 CLAY SHOOT Station Sponsors C-CAP First Texas Insurance Group Gulf Eagle Supply Johns Manville MRCA PABCO Roofing Products PCH Sales ThermaFoam     Several Sponsorships are still available!   $1500 gets you a team of 4 and sponsorship with logo listed in all communications about the Clay Shoot and signage at the sponsorship of your choice: Breakfast Sponsor Shotgun Raffle Sponsor Sharp Shooter Sponsor   $750 gets recognition on all the communications and breakfast and lunch for two guests at the event: Trophy Sponsor Raffle Prize Sponsor   $300 Station Sponsors get to pick their own station, have a sign at the station and are welcome to be set up on the course to network with the shooters as they come by.   Click below for more details and to sign up today! SPONSORSHIPS   8 am -- Registration & Breakfast 9 am -- Shoot around noon -- Lunch, Prizes & Trophies  Awards given for top teams on each course. And best overall male and female shooters will also receive trophies!  Competitive shooters Travis Mears and Clay Robertson will be joining us as Sharp Shooters! Make a donation to support NTRCA's Community Roofing Projects (such as Rose Chapel in Fort Worth) and the Sharp Shooters will take a shot for you at one of the stations! It is quite impressive to watch them take the shot in the blink of an eye.   Register your team today! TEAM REGISTRATION
Dallas, TX