DEADLINE EXTENDED!
Scholarship Applications and all accompanying materials are due April 12th. They must be postmarked or submitted digitally by this date.
Applications and all accompanying documentation must be received by April 12, 2020.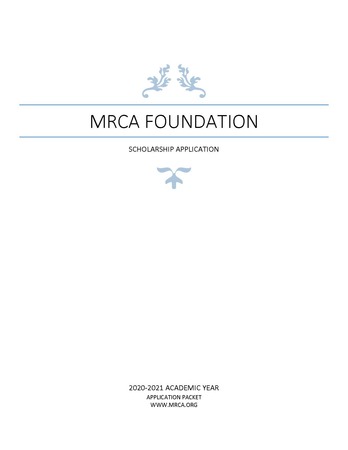 If sending by mail, please send to:


MRCA Foundation
c/o Megan Miller
7250 Poe Ave., Suite 410
Dayton, OH 45414


If emailing, please send to:
If you have any questions or need additional information,
please contact Megan Miller at mmiller@mrca.org or at 800-497-6722.