MRCA Awards Program
MRCA provides members an opportunity to nominate colleagues for their excellence in the roofing industry by offering four award categories. These prestigious awards are presented at the Membership Meeting each year at the Annual Conference. Whether it's contributions to the industry, innovative products, compliant safety program, or giving back to the community, companies and individuals deserve to be recognized for a job well done.
About the Awards

This award is given to an individual in recognition of their devotion to the roofing industry and is the most prestigious award given by MRCA. This award was first presented in 1969 and is a long standing tradition of MRCA. To learn about the history of this Award and view a list of previous award winner, click here.


The 2018 recipient was Ronnie McGlothlin of Empire Roofing in Ft. Worth, TX.
Ronnie started in the roofing industry when he was thirteen years old where he quickly learned the trade and was able to move up from day laborer to foreman and then superintendent. In 1982, he started his own company, Empire Roofing. He has grown Empire Roofing from a small mom and pop shop to a $150 million-dollar company. His dedication to the roofing industry is evident with his approach to running his company. Employees, Clients, and Workmanship are all first on his list. Ronnie still has five of the original employees that began the journey that is Empire today. Ronnie is also very aware of the industry changes, whether it is new products, new applications or new safety designs, and is just as adamant about testing to ensure clients and employees receive the quality they deserve. He believes that if roofing contractors take best practices, we can share and learn from each other for the betterment of the roofing industry.

The Midwest Roofing Contractors Association Safety Program Award recognizes MRCA member companies that have demonstrated a commitment to improving jobsite safety through development, implementation, and enforcement of a safety and risk management program.
Members who apply for this Award submit the answers to a series of questions regarding their program. Their safety plans are reviewed and scored by MRCA Legal Counsel, Gary Auman. All member companies that submit applications will receive a detailed written critique of their safety program from Auman, Mahan & Furry as well as their awards.
The application for the Safety Awards Program and the ELITE Contractor program have been combined. To become an ELITE Contractor, a firm must earn a Bronze or higher award on their safety program review and meet additional criteria such as being registered or licensed in the jurisdictions in which they perform work, being OSHA Compliant, meeting state insurance, bonding, and workers compensation requirements and they also have to complete eight hours of industry-related continuing education.
The following MRCA Members have attained their safety award and achieved ELITE status in 2018.
Platinum Award Status:
Advanced Industrial Roofing
Diamond Everley Roofing Contractors
Gwaltney, Inc. dba Diamond Roofing
K Post Company
Kreiling Roofing Co.
T&K Roofing Co. Inc.
Texas Roof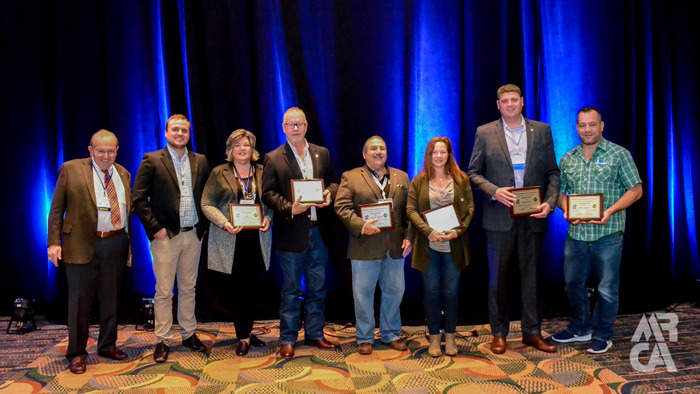 Gold Award Status:
Delta Innovative Service
Harness Roofing, Inc.
KAW Roofing and Sheet Metal
L. Marshall Roofing & Sheet Metal
Langer Roofing & Sheet Metal
Maxwell Roofing & Sheet Metal
Meade Construction, Inc.
Roof Tech, Inc.
Sterling Commercial Roofing
Zenith Roofing Services, Inc.
Silver Award Status:
C.L. Schust Co. Inc.
Nation's Roof LLC
R. Adams Roofing, Inc.
Roofmasters Roofing & Sheet Metal Co.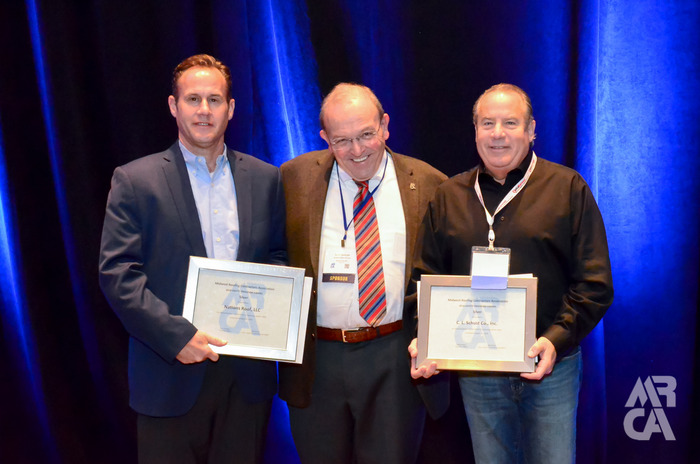 Bronze Award Status:
CIM Roofing, Inc.
Royalty Companies of Indiana, Inc.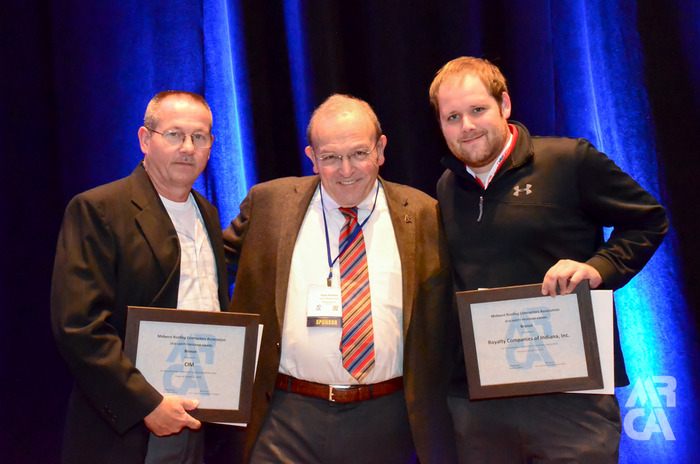 The MRCA Impact Award recognizes an MRCA member company that has demonstrated a commitment to improving the well-being of communities or individuals through philanthropy or community service demonstrated at a local or national level.
Entries are due October 1, 2019
Click here to complete an online nomination form
Click here for a printable nomination form
The MRCA Industry Innovations award recognizes suppliers/manufacturers who have contributed to the advancement of the roofing industry through innovations and/or product development in the areas of safety, technology, efficiency, or environment that have significantly improved the well-being of the roofing contractor.
Entries are due October 1, 2019
Click here to complete an online nomination form